Our planet
To ensure we can continue to deliver high quality products to patients and consumers in the future, we must protect the natural resources we need to make them today.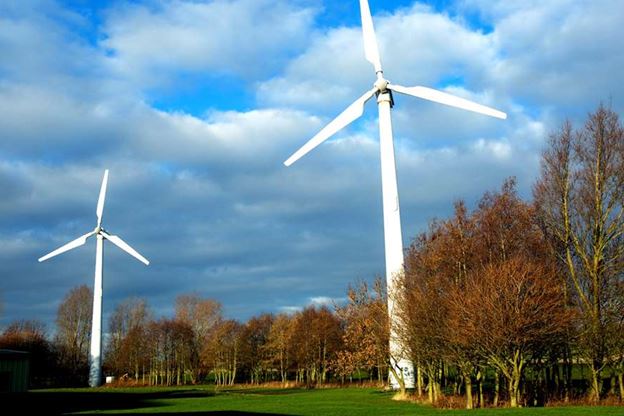 Major global environmental challenges like climate change and deforestation are exacerbating health issues and undermining efforts to overcome inequalities around the world. The consequences for current and future generations are likely to be severe and the poorest are particularly vulnerable. The UN Global Goals for Sustainable Development draw clear links between health and the environment.  A changing environment can lead to higher levels of air pollution, the spread of disease vectors, food insecurity and under-nutrition, displacement and forced migration, and socio-economic stresses that all contribute to health issues.
As a global healthcare company, we can contribute to tackling both the effects of environmental change – as part of our work to deliver health for all – and the causes. We are targeting a carbon neutral value chain by 2050 with ambitious goals to reduce carbon, water and waste in the meantime. GSK is also making a contribution to environmental challenges by sharing knowledge and resources through our participation in the UN Caring for Climate Initiative and the UN CEO Water Mandate, a business-led movement to advance water stewardship and sanitation.
We are committed to managing and reducing the environmental impacts of our products. We have set ambitious goals to reduce carbon, water and waste across our value chain – from the sourcing of raw materials and the impacts of our own labs and factories, to the use and disposal of our products by patients and consumers.  We are targeting a carbon neutral value chain by 2050 with ambitious goals to reduce carbon, water and waste.
External recognition
In 2016 we were recognised as a global leader in both the CDP Climate and Water A Lists. Only 193 companies (9% of applicants) made the Climate A List and we were one of only 24 (3% of applicants) to make the Water A List.
Both A Lists were released as part of wider reports into corporate action on carbon reduction and water waste. The reports examine how, by managing environmental risks and opportunities, businesses can significantly contribute to the achievement of the Paris Agreement and the UN's Sustainable Development Goals.
In addition, in 2015 we were delighted to retain our certification as the only pharmaceutical company to have achieved the Carbon Trust's Carbon Standard and Water Standard for cutting carbon emissions and water use across our operations globally.