Richard
PULSE volunteer, Assigned in USA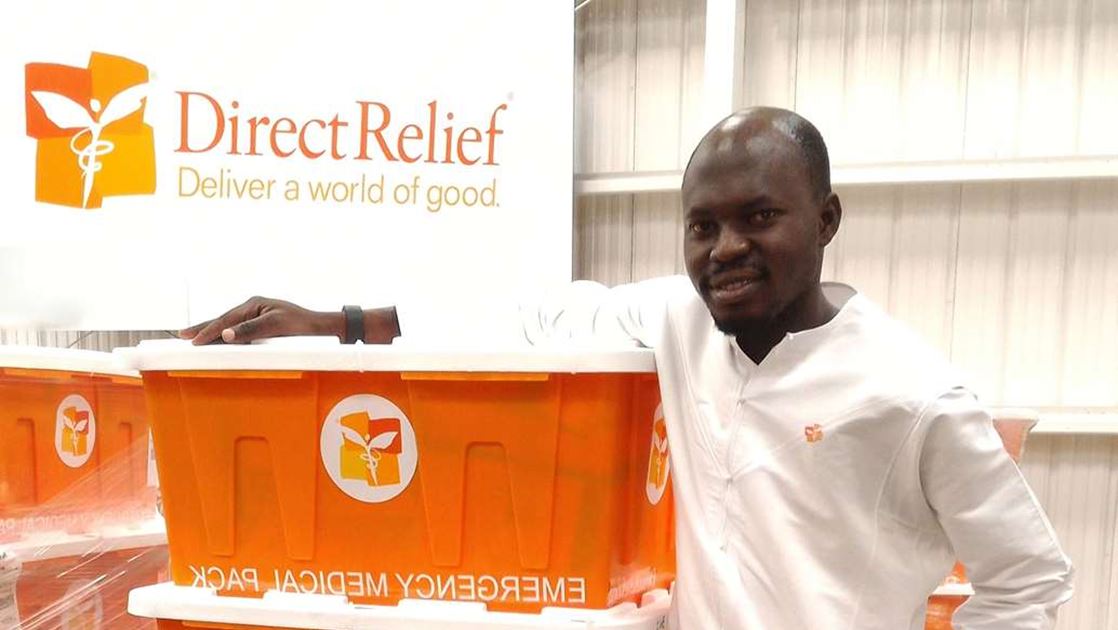 I have always tried to do my bit to help local communities as much as I can. However, with a job that demands so much time and energy, it can often be a challenge.  I have worked in GSK's manufacturing site in Nigeria for 13 years and I am currently a Production Shift Lead at our Agbara manufacturing site. Since 2009, GSK has run a scheme called Pulse where selected employees have the opportunity to spend six months working with a non-government organisation (NGO). I'd considered applying previously but in 2013 I decided that this would be the year I would do so. Fortunately, I was selected.
My Pulse assignment was with Direct Relief and I was matched to bring my experience and knowledge in Operations to the NGO.  The project that I worked on was part of a long-term project to put in place a quality management system to support continuous quality improvement with the aim of doubling the amount of humanitarian aid Direct Relief could provide in a 12 month period. But this was not the only challenge.  The role was based in the USA, a very different location to what I am used to in Nigeria.  It was a surprise to some of my friends that I was going from Africa to the USA because usually volunteering works the other way around. 
I was based in Santa Barbara and I can tell you that it was a shock in so many ways.  The cost of a haircut for example, was equivalent to paying for 10 lunches in Nigeria! My assignment meant I would be leaving my newly born baby for a long period of time and from a work perspective I would be testing software that I had never used before. So there were lots of challenges I had to overcome.
The Pulse programme is based on a thorough application and 'matchmaking' process (to determine where you go). I was one of around 100 employees lucky to be matched with an NGO.  I knew the factors I mention above would be a challenge for me when I applied, however, I can look back now and say that it was a fantastic learning experience.
Pushing myself to develop new skills and ways of working was a key reason for me to apply for Pulse from a personal development perspective, so throwing myself in at the deep-end was challenging, but rewarding. How did I overcome these 'obstacles'? The most important thing was to listen and be open to learning. Such a simple thing, but probably the most effective. So much so that I am now an accomplished user of the software I mentioned above.
In GSK's manufacturing organisation, we have a mantra that is "think about the person at the end of the supply chain".  When I was on my assignment, this was always in my mind.  Yes, there are challenges and yes I was out of my comfort zone, but I wanted to do everything I could to help Direct Relief deliver the most effective and efficient aid to those in need.  When I look back, I am incredibly proud of the impact I made. There are so many highlights, but if I had to pick the key ones - supporting the medical supply shipment to West Africa to combat Ebola cases and emergency response to the Nepal earthquake respectively and registering more than 3,000 material barcodes in order to improve tracking of items in the Direct Relief warehouse - were the most memorable.
I am so glad that I pursued a Pulse assignment and have recommended it to colleagues who have asked me about my experience.  I just don't mention haircuts!