Jan Klapwijk
Director of Pathology
Translational Medicine and Comparative Pathobiology
oined GSK in 2005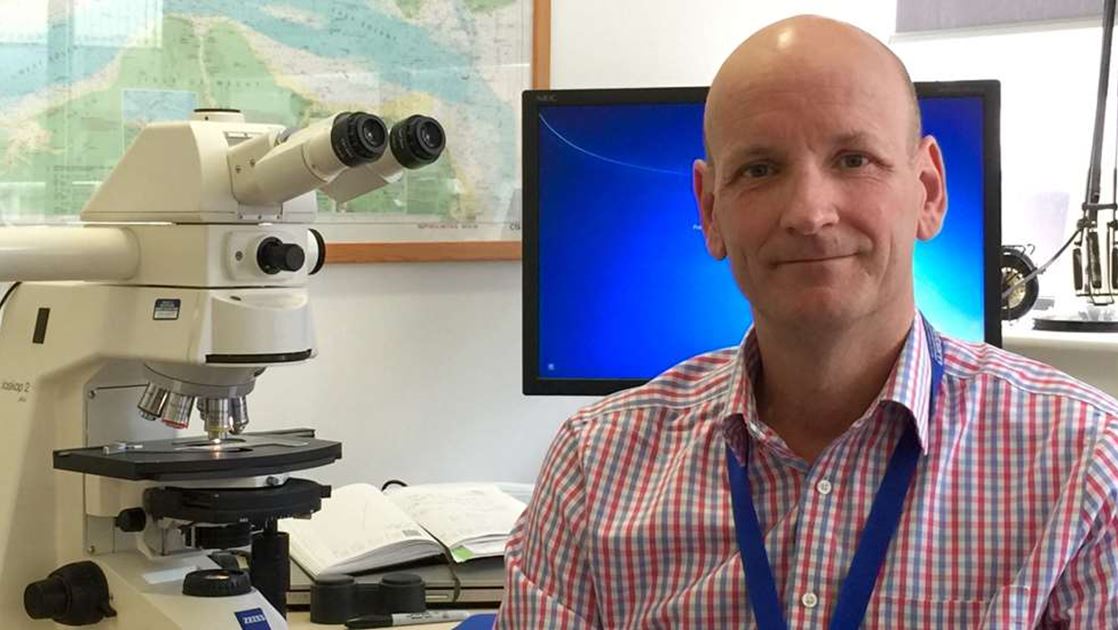 How would you describe your role?
I joined GSK as a toxicological pathologist (having originally trained as a veterinary surgeon and later gained experience and qualifications in pathology). Much of my work involves reading or peer reviewing toxicology studies and the interpretation and communication of pathology data. However, while that is the role that I feel defines my work, I have had the opportunity to take on a number of other roles over the years. The most exciting opportunity recently has been representing non-clinical safety on the GSK project team which brought the first ex vivo stem cellGene Therapy project to a marketing application in Europe last year. I also act as a coach within GSK, helping other people across the company overcome any obstacles they face to achieving their goals.
What do you like about your job and working at GSK?
I like the fact that we are trying to improve the quality of life for patients all over the world. I love the variety of my work, the independence to manage my own workload, but most importantly, working with so many talented people across the globe.
What are the highlights of your career since joining GSK?
The Gene Therapy project for a rare disease that I mention above is an obvious highlight. Until I started working in this area I had not fully appreciated the incredible advances that have been made in the field. These are therapies that, for some serious rare diseases in particular, have the potential to transform patients' lives.  Working on this project has broadened my horizons and stimulated my scientific curiosity, and allowed me to learn from some of the industry's leading scientists.
How would you describe the opportunities at GSK?
The opportunities are there; they are what you make of them. I've learned to try things which interest me.  Yes, they've been a bit of a stretch at first, but I am committed to personal development and think new experiences and challenges will benefit both me and the company in the long-term.
What would you say to persons thinking about joining GSK?
I would say GSK is a company that allows you to apply yourself to multiple different projects and use all of your previous education, skills and experience.  There is a culture where challenging the ways things are done is encouraged at all levels.  I would also add anyone who decides to join should be ready for change – something I think is important for any progressive company.
What do most people not know about the role of Pathologists at GSK?
The role of Pathologists in GSK has gone from being mostly slide reading of regulatory studies to providing support and advice on any aspect of biology/pathology at any stage of a medicine's life. I can honestly say that in my current roles, I draw on more of my veterinary training (including a lot of fundamental biology, physiology and anatomy) now than I have ever done.