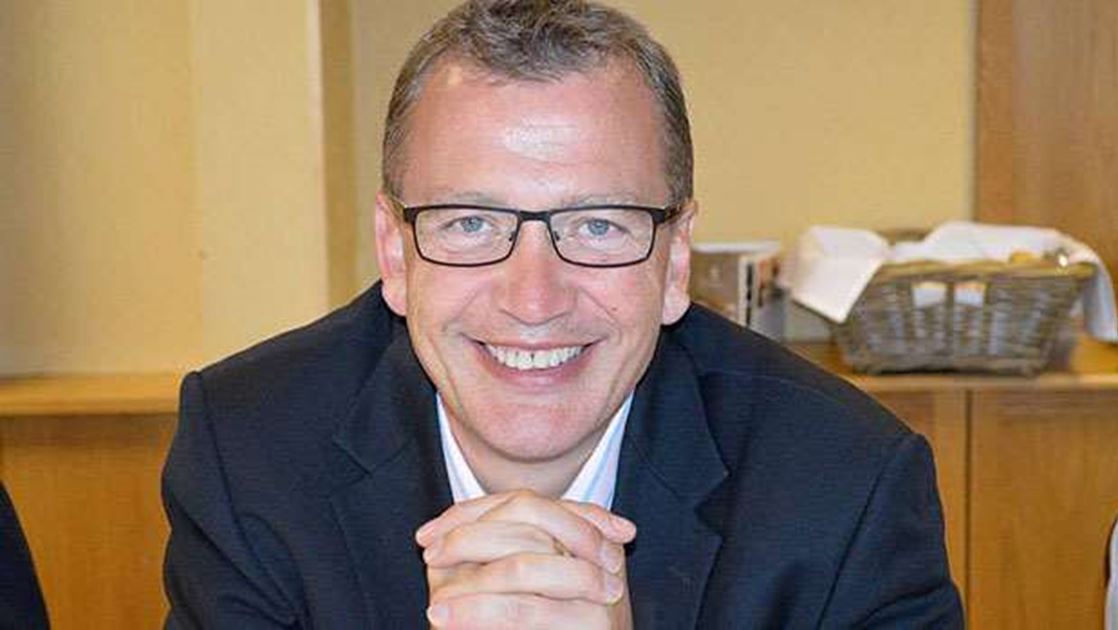 Prescription for a bright future in pharmaceuticals
David Lynch of GSK reveals exciting developments in pharmaceuticals and outlines the benefits of the company's apprenticeship scheme
David Lynch is a busy man. A chartered chemical engineer, he heads environment, health and safety and engineering for GSK's global manufacturing and supply. This means overseeing the performance of 74 sites in 36 countries, and some 30,000 staff.
He is responsible for innovative technologies and large-scale projects worldwide, and likes to visit GSK's facilities and teams in person. "I know a lot of airports," he says. "It's a dynamic environment."
In an industry where long lead times have traditionally been the norm, the level and pace of technological innovation within pharmaceuticals is often misunderstood, he says. "Engineering here is cutting edge. At the process end we have sophisticated chemical plants making active pharmaceutical ingredients.
"We are also breaking new ground in terms of manufacturing technologies – highly automated, high-precision robotic plants, for instance."
He is referring here to a new UK-based facility that allows extremely accurate amounts of medicine to be placed on a tablet. In addition to this, GSK is moving from batch to continuous manufacture of tablets, and is building one of the world's largest continuous processing plants in India. "It's about creating greater control and accuracy," Mr Lynch says.
So-called "green chemistry" is also being developed within GSK, where scientists in Singapore are seeking more environmentally friendly ways of manufacturing second generations of antibiotics such as amoxicillin – using enzymes rather than chemicals. Mr Lynch says: "We want to drive a greener approach to the manufacture of pharmaceuticals."
New and faster ways of building high-quality factories, capable of meeting the demanding standards required for health care, have revolutionised how GSK will operate across the world, says Mr Lynch. It is now possible to build in 15 weeks what would have traditionally taken a year, by using a modular "flat-packed" approach. "We call it a 'factory in a box'. The whole thing is designed with all the technology you need – ventilation, hygienic surfaces and so on, as part of a 'pack' that fits together easily.
Mr Lynch is an enthusiastic advocate for science and engineering careers, and is involved within GSK and externally in programmes to nurture young talent. "A fundamental need of our business is a steady stream of young, talented scientists and engineers," he says.
"In future, this could enable us to operate in places such as Africa at high standards, quickly and efficiently. Part of our mission is to increase access to medicine in developing countries."
He is particularly proud of GSK's higher apprenticeship scheme – which awards a degree-equivalent qualification after four years of training.
"It's hard to get across just what an exciting way of learning this is," says Mr Lynch. "Apprentices cover all aspects of our operation, from laboratories through to IT systems, supply chains and more. They have an incredible head start [on graduate trainees]."
He even encourages potential applicants to take a letter home to their parents explaining why an apprenticeship is a viable alternative to university.
Many years into his career, Mr Lynch remains inspired. "I have this bizarre habit, when I'm out, of looking around me at engineering projects that are under way – such as Crossrail – and thinking, 'This is how we change the future.'
"And that's why I got into engineering. It's one of the most influential and rewarding careers."
This article first appeared on the Telegraph STEM Awards website.