Why is it that some people, particularly children, grow out of their asthma?1 That's a question our scientists are asking as part of our research to better understand the cause of this disease and to help us in the development of innovative new treatments. 
Understanding more about the biological reasons behind this spontaneous remission could make the prospect of a treatment that provides remission from asthma a genuine possibility.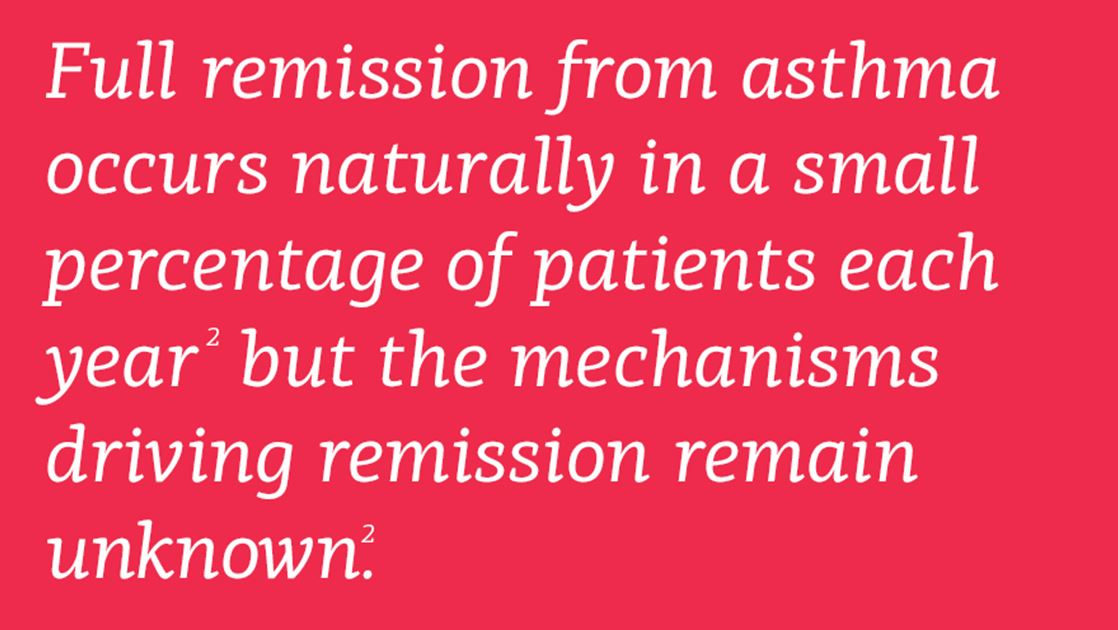 What is Open Targets?

Open Targets is a pioneering public-private research initiative between GSK, the European Bioinformatics Institute and the Wellcome Trust Sanger Institute, to harness the power of big data and genome sequencing to improve the success rate for discovering new medicines.
Back to top
"Finding a way to induce remission is the next big challenge for GSK researchers looking for new asthma treatments," says Dr Antoon van Oosterhout, Vice President of our Allergic Inflammation Discovery Performance Unit. "By pooling our collective expertise in genetics, bioinformatics and translational medicine, we hope to uncover the origins of asthma remission."
Comparing blood and lung tissue cells from patients with persistent asthma, those whose asthma naturally stopped and healthy individuals, the project team will be working to understand asthma remission at a cellular and molecular level. The aim is to identify the unique biological markers – or characteristics - of asthma remission.
The hope is that these biomarkers will lead to the discovery of new therapeutic 'targets' for asthma.  These are the starting points for developing new medicines - the biological processes involved in disease that help researchers to home in on potential new medicines.
"Our knowledge of the basis of asthma has evolved rapidly in recent years, as has our understanding of the role of genetics in health and disease," says Antoon.
Collaborating with world-leading experts in these respective fields will open up new development opportunities. We are really excited about the potential of this study.
As part of our commitment to transparency, we will publish findings from the study in peer-reviewed journals, as well as sharing gene sequence data and information from the study with the wider scientific community.
Sources:
1 Vonk JM, Postma DS, Boezen HM et al. Childhood factors associated with asthma remission after 30 year follow up. Thorax 2004; 59(11):925-929.
2 Holm M, Omenaas E, Gislason T et al. Remission of asthma: a prospective longitudinal study from northern Europe (RHINE study). Eur Respir J 2007; 30(1):62-65.